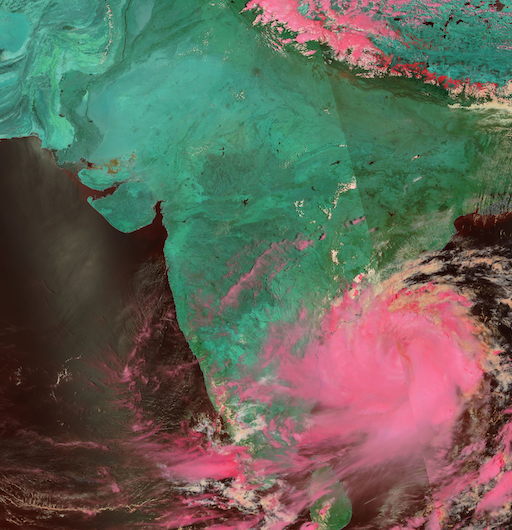 Hurricane Fani (pronounced as "Foni"), a category 4 hurricane with wind speeds of up to 250 km/hr (155 mph), made landfall in the Northeast coast of India, within the state of Odisha at 8:00 am IST on May 4. It is the strongest cyclone to hit the region in 20 years. It caused tremendous damage and property loss from strong winds, flooding and storm surges.
Odisha is also home to Balashram, the fully residential school that is supported by Hand in Hand USA, and to several health centers that are also run within the aegis of Hand in Hand USA. At Balashram in Arua, Odisha, all the children, teachers, staff, and residents were reported to be safe. But structural damages were incurred by several school buildings, and several trees were uprooted.
Elsewhere in Odisha, losses will be huge with news of damages from rural far-flung centers yet to come.
In the past, Hand in Hand USA has sent funds so that food, water, clothing, and shelter can be provided to the people who are affected. It is one of HIH USA's missions to support local relief agencies in times of natural disasters.
Please consider making a donation to fund relief work that will be carried out by volunteers in Puri.

Donations can be made online through the form provided below, or checks can be mailed to:
Hand in Hand USA
710 St. Josephs Drive
Oak Brook, IL 60523
Check Payable to Hand in Hand USA
Please write "Cyclone Fani" on the memo of the check.
---