Hand in Hand USA's 12th annual fundraising dinner was held the evening of Saturday, March 29th at the Waterford Banquet & Conference Center located in Elmhurst, IL. An attendance of 250 generous guests and patrons came together to raise close to $140k in donations for the organization's charitable activities in India and around the world.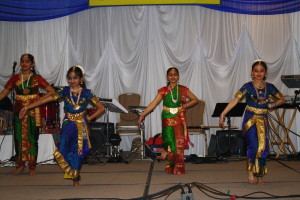 The evening got off to a start with a hymn of invocation following which the host of the evening welcomed all of the guests and introduced them to a video highlighting Balashram, a school for the underprivileged children in Odisha, India. The video presented the school, set in a sylvan surrounding, spread out over 11 acres and showed interviews with a few of the 400 resident students, all of whom were born into destitute conditions. The chief host of the evening, recounted his own experiences from a recent visit to the school in 2013. He praised many aspects of the school including the Principal's commitment to the higher education of the children as well as the evident hope that these children have for their futures; many students are eager to pursue careers in medicine, architecture, or other fields. Later in the evening, a live video stream was established with a few of the elder students who shared some of their experiences and goals with the audience.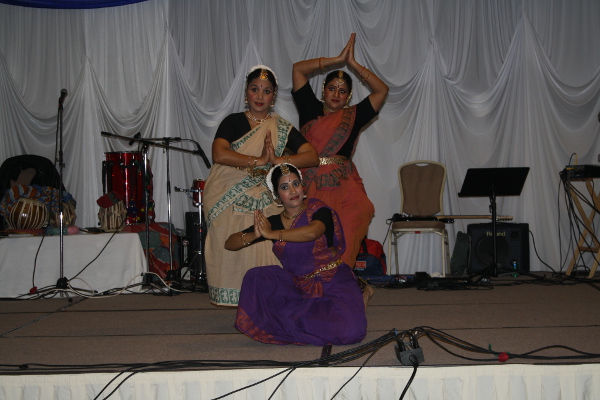 This was followed by an evening of cultural extravaganza, presented by a host of local talents, that included dance performances in the Carnatic and Fusion style, instrumental recitals on flute, harmonium, sitar and table and culminated with a lively musical orchestra. The attendees also enjoyed a mouth watering spread of vegetarian appetizers and cuisines and danced away to the tunes of their favorite songs till the late hours of the evening. HIH USA President, Durga Chunduri concluded by thanking all for attending the event and for their continued support.