For India's 25 million orphans, there is little hope for better life. But for hundreds of orphans in Orissa, the Balashram is changing lives. This residential school provides free education, food and shelter in a loving and nurturing environment.
Orphanage /residential school for poor orphans and single parent kids
Currently supports 280 kids, extensible to 480 kids by 2015.
Fosters overall development for young minds through love, education, nutrition and health
Encourages participation of residents in dance, drama, sports and other extracurricular activities
Residences for boys and girls and leaving quarters for teachers all located within campus
Clean dining halls, kitchens, organic gardens, cowsheds provides nutritious food to residents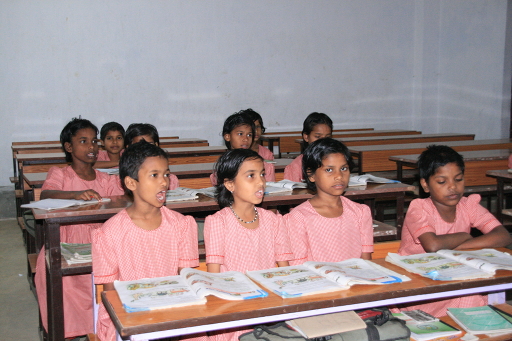 Located on 11 acres surrounded by lush green paddy land and picturesque rural villages, the Balashram educates from preschool to high school, free of charge. The faculty utilizes the best eastern and western methods of teaching to create a dynamic and loving environment for children's development. Its holistic approach provides a balanced and nurturing foundation for the physical, emotional, mental and spiritual growth of each child.
Students are also encouraged to participate in a wide-array of extra-curricular activities, including dance, drama, music, field trips, and volunteer opportunities, so that they may live fully active lives. The students are ably assisted and guided by qualified teachers who live in campus. The campus also features organic garden, cowshed and fully equipped kitchen to provide the residents with a wholesome and balanced diet each day. In addition, the Balashram provides complete health care to each child free of cost.
Each year the Balashram inducts 40 new students. They are selected from extremely impoverished situations, and are either homeless or whose parents have no means to support the child. The aim is to have a fully operational center by 2015 with 480 children .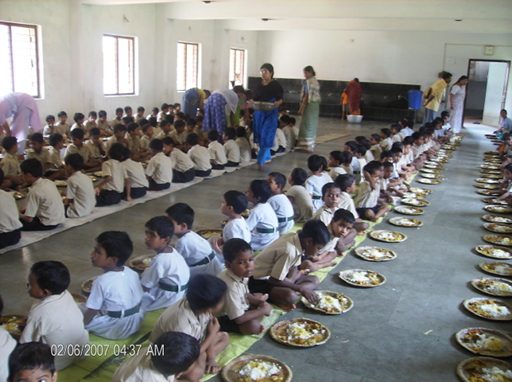 Click Here For More Current Details on Balashram